SingularXYZ Launched NEW TS1000 Total Station - Brand New Experience With RTK Survey Software
---
Shanghai, China, September 6th, 2022 – Today SingularXYZ officially launched the precise TS1000 total station, which can be connected with SingularPad field surveying software, providing abundant surveying functions and fluent experience with both total stations and RTK receivers.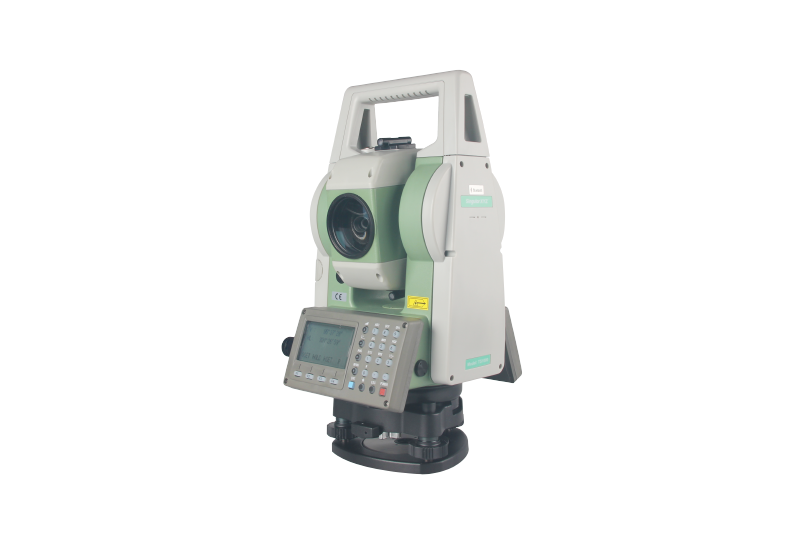 As a high precision GNSS technology-based company, SingularXYZ is trying to combine the traditional optics equipment with current GNSS RTK technology. Then it comes TS1000 total station and the new version of SingularPad field surveying software. Users can easily connect TS1000 and RTK receivers with one software, and conduct both optics and GNSS surveying tasks at the same time fluently.
The larger screen, more detailed status and easier operation can bring great convenience and largely improve your work efficiency. Based on SingularPad software, the point survey, stakeout, CAD and other surveying functions are all compatible with TS1000 total station, providing brand new experiences for total station users.
The accuracy of TS1000 is also one of the priorities. For distance measurement, the TS1000 total station supports up to 1000m non-prism measurement range with an accuracy of 2mm. With a single prism, the range can be extended to 7500m in less than 1s measure time. For angle measurement, the TS1000 can reach 2" accuracy.
To ensure your all-day-long projects, the TS1000 provides one default and one spare battery for 12h distance + angle measurements or 20h angle-only measurements. For data storage, you can flexibly use internal 40,000 points memory, external USB or field software storage for your various tasks.
There are also some easy-to-use designs for your convenience. The dual-side display and keyboard of TS1000 shows high convenience for your operation and viewing. The built-in red laser plummet allows fast instrument setup in any environment.
The TS1000 total stations are online at SingularXYZ official website and are available now. Contact your local SingularXYZ distributor or contact us directly to get your ones.
Find out more details about TS1000 total stations and SingularPad software at
https://www.singularxyz.com/TS1000.html
https://www.singularxyz.com/SingularPad.html

About SingularXYZ®
SingularXYZ Intelligent Technology Ltd. is focused on high precision GNSS PNT (Positioning, Navigation & Timing) technology, extending its coverage to horizontal and vertical industries, which mainly include geospatial information, precision agriculture, machine control, robotics, telecommunications, IoT and etc., providing customers with reliable, stable and professional products, solutions and service.